Allen Crumley - Realtor
Allen Crumley is an expert in residential, farm and ranch, and raw land real estate. As a man that knows the land, he has helped his clients buy and sell over 20,000 acres in 21 Texas counties and has worked with clients in nearly every Fort Worth neighborhood.
A broker associate with Williams Trew, he is a fifth generation Fort Worthian and having lived there his whole life, knows the city like the back of his hand. Allen attended TCU and their evening ranch management program, runs his cattle operation on his family ranch, manages a real estate investment group and is known for making the "impossible" possible.
He will put his expertise, drive and passion for helping others to work for you.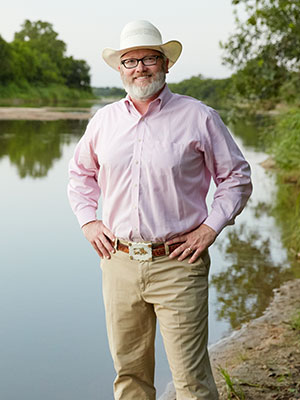 Kyle Dykes - Realtor
Kyle Dykes is an honest, driven and hardworking real estate agent who specializes in working with farm and ranch properties. He is a good listener, very detail-oriented, and has an innate ability to connect with others on a personal level. Kyle received his Bachelor of Science in Animal Science from Texas A&M and after school he started working as a Natural Resources Extension Agent with the Texas A&M AgriLife Extension Service. This experience helped him build the knowledge and skills necessary to discover and understand the vast amount of information associated with both recreational and farm and ranch land. Additionally, Kyle worked for the International Brangus Breeder Association as a marketing coordinator where he honed his sales and communication skills. He then went on to work in the livestock industry as an auctioneer, and a good one at that – he was named the Texas state champion auctioneer in 2017. While being an auctioneer, he learned to work in a fast-paced environment and built genuine relationships with farmers and ranchers all across the state. His knowledge and network are a direct benefit to his real estate clients, as he can guide them in making smart decisions for their investment. Kyle and his wife, Emily, have a son named Leo and they live in Ridglea North. He serves as a board member for the Fort Worth Chamber of Commerce Farm and Ranch Club and is also a member of the Greeting Committee for the Fort Worth Stock Show and Rodeo. When Kyle isn't working he enjoys riding cutting horses, playing golf and exploring all that Fort Worth has to offer. Kyle is professional, trustworthy and committed to finding the ideal outcome for his clients. If you are looking for someone to help you navigate a complex real estate market, you should contact Kyle today – he would love to connect with you.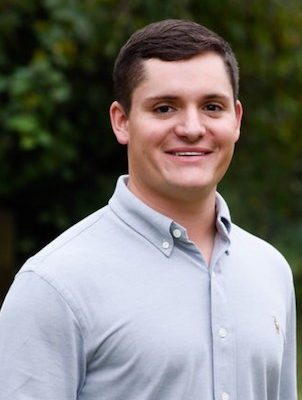 Malinda Crumley- Realtor
Malinda Crumley is the type of person who genuinely enjoys serving others. She is selfless, thoughtful, and patient. Malinda is incredibly dependable and makes herself accessible to her clients day and night. She understands the monumental significance of buying or selling a home and, accordingly, takes care of her clients with the utmost care.
Malinda has worked in real estate for over 50 years, so she has extensive knowledge of the community, has sold in many different neighborhoods, and works hard to make sure her clients have the information they need to make informed decisions.
She graduated from Smith College with a degree in history and has lived in the same house in Monticello since her youth. She has two sons that both live in the same neighborhood and even works with her son, Allen Crumley at Williams Trew. Her passion for giving back to her community is evidenced by the number of organizations she has volunteered for over the years, including a number of positions with the Junior League of Fort Worth, Historic Fort Worth Executive Committee, Friends of VanZandt Cottage Board, Oakwood Cemetery and has been in her church choir for over 50 years – just to name a few. When Malinda is not working with her clients, she enjoys reading, needlepoint, and horses.
Malinda is a skilled communicator and negotiator and is attentive to her clients' needs. She is committed to giving the best possible care to her clients and making sure they feel well informed and taken care of. If you have any real estate needs, you should contact her today.